New decorative engravings
MELJAC reveals the beauty in detail
MELJAC has expanded its offering with the addition of new motifs to its range of engravings.
These innovative new options are a further extension of MELJAC's virtually limitless existing selection of engravings, which include pictograms, texts in any language and designs.
The brass engravings are researched and designed in the production workshop in the Greater Paris region. Etched into solid raw brass, they make every model unique, customisable in line with the customer's wishes. The result is an elegant, delicate product that reflects a combination of state-of-the-art technologies and the irreplaceable human touch.
•  Simple or bright cut engraving or embossing
•  30 standard finishes
•  Different mechanisms can be combined: toggles, push buttons, sockets, USB or data ports, etc.
•  Can be adapted for renovation projects
•  Several formats possible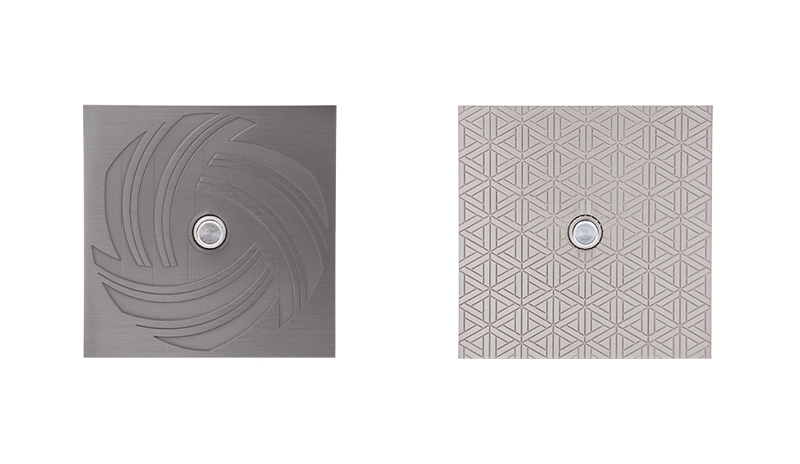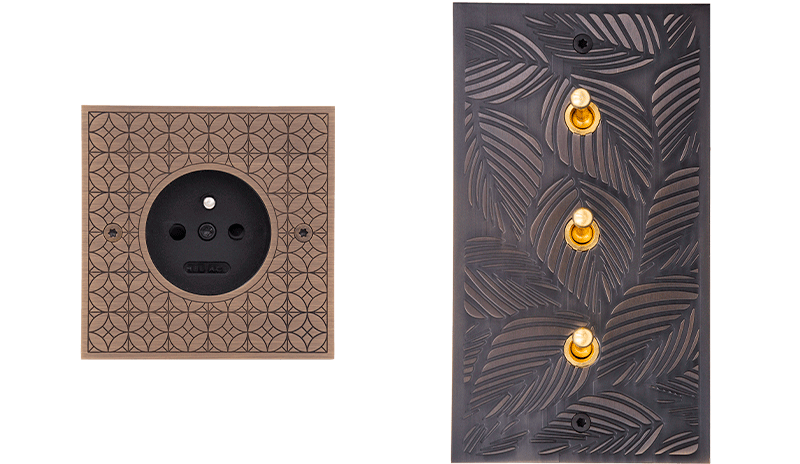 Contact
Meljac has 2 showrooms
and a network of around sixty authorized dealers worldwide.