Elegant solution for temperature controls
MELJAC, the leader in luxury electrical hardware, creates bespoke brass casings for thermostats, security and other room controls.
The brand, well known for its expertise in craftmanship, gives its design partners and clients the option of adapting third-party components with the same materials and finishes as their lighting controls, outlet plates and other electrical accessories.
These models, made in France, offer unique quality and elegance – eliminating plastic finishes and providing a harmonious touch to a sophisticated interior.
All MELJAC products are made with quality materials and bear the prestigious "Origine France Garantie" label.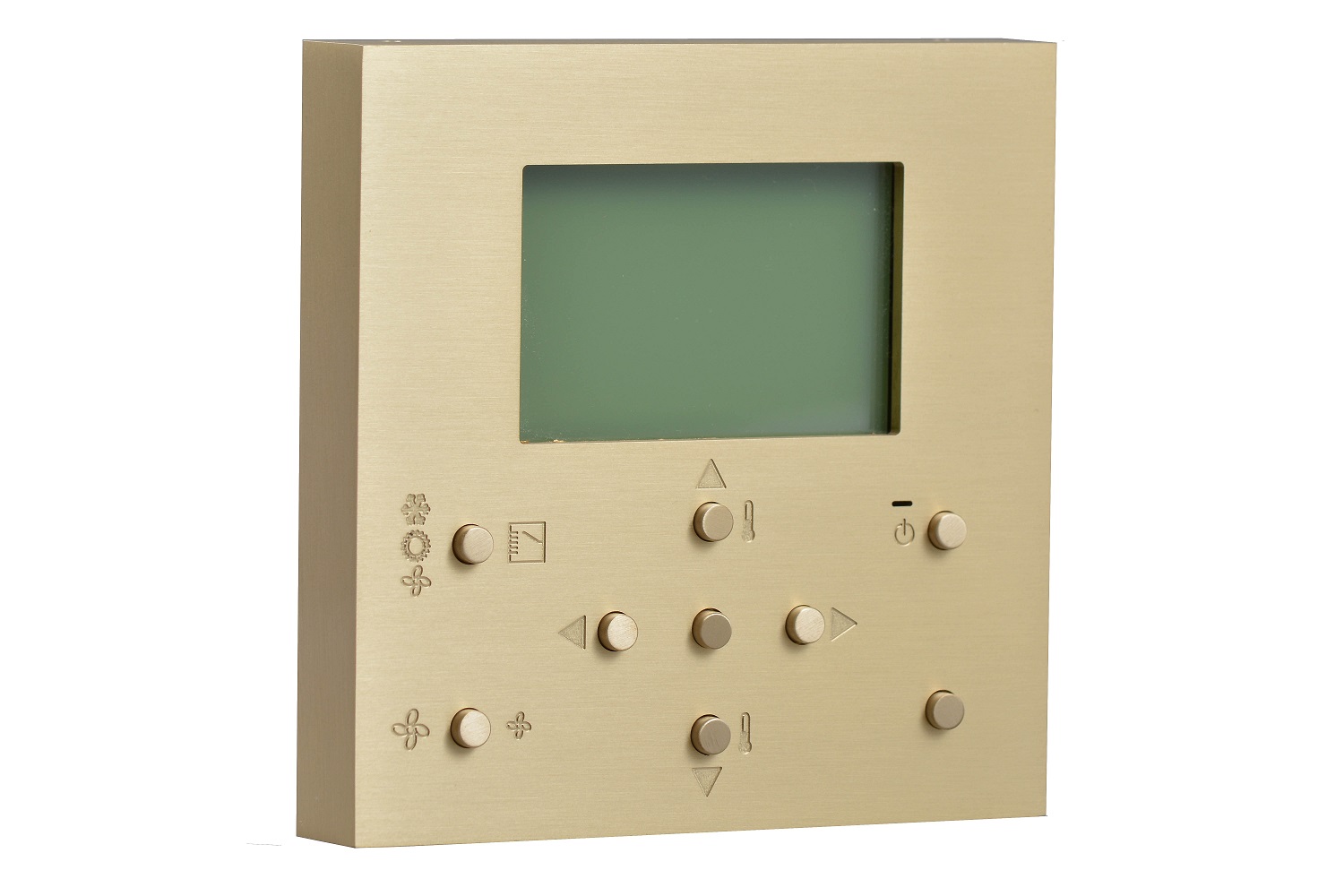 DAÏKIN model – Brass, finish Champagne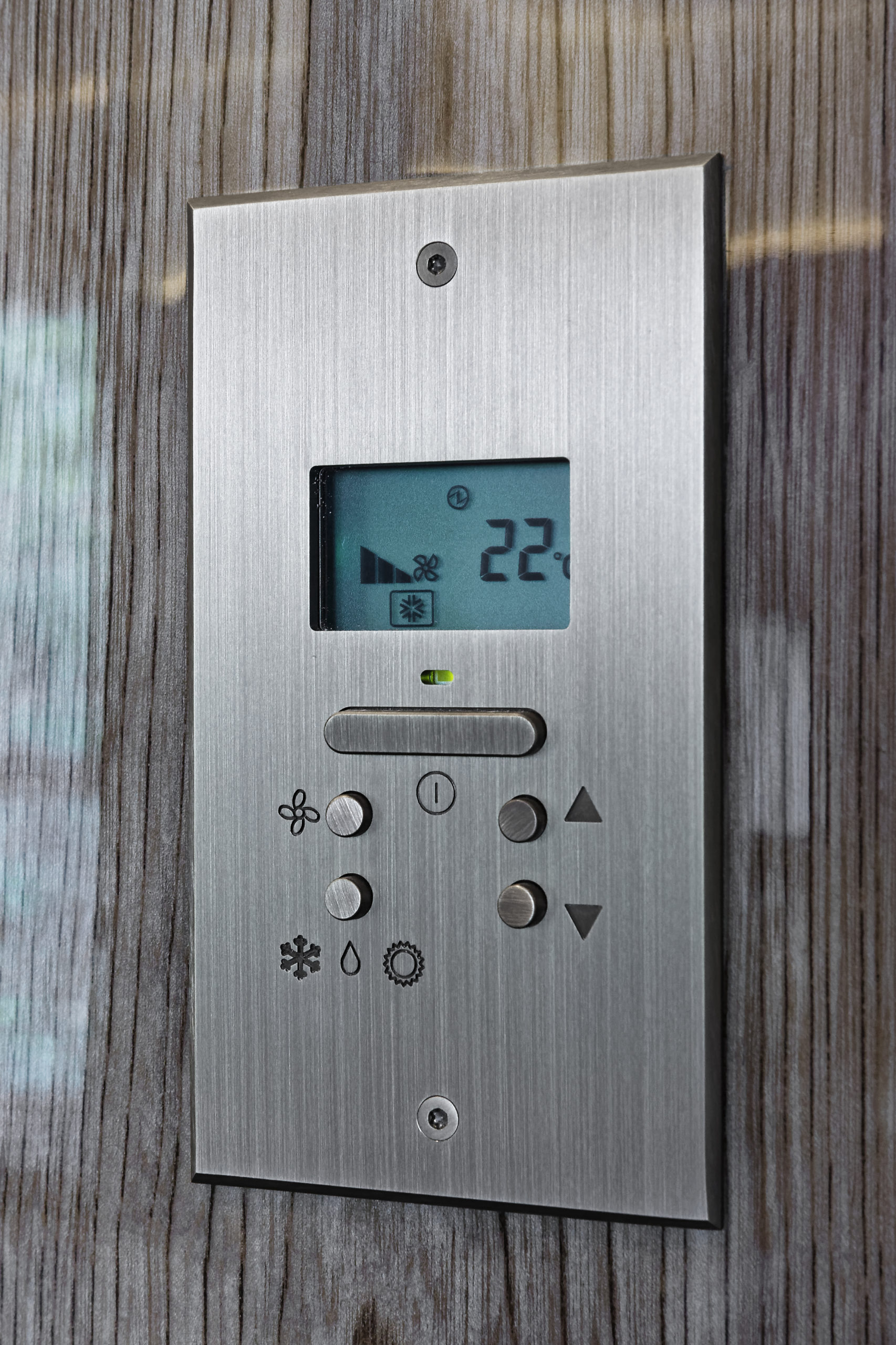 © HENRI, intégrateur de technologies
Brass, finish Argent patiné
The beauty of brass
MELJAC creates bespoke brass casings for a host of electrical products, including air conditioning control panels, thermostats, intercoms and alarms, for a wide range of brands on the market.
Simply provide MELJAC with the original casing, often coated in plastic, and its design office will propose with a more elegant alternative.
Customers can personalize their model with engravings and choose their preferred finish from a chart of 26 shades, all produced by hand in keeping with the finest tradition.
Before/After: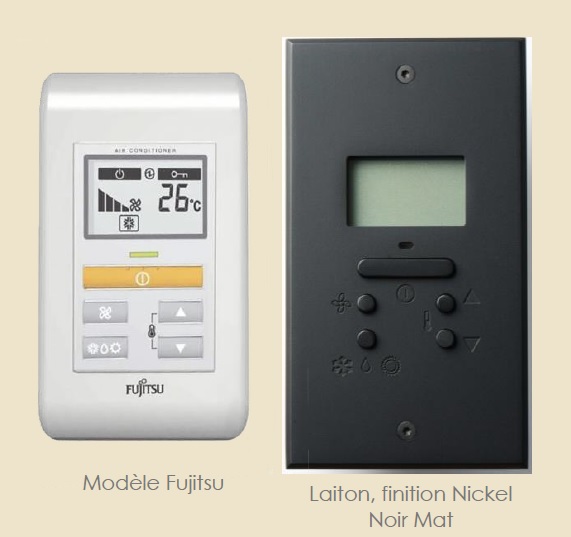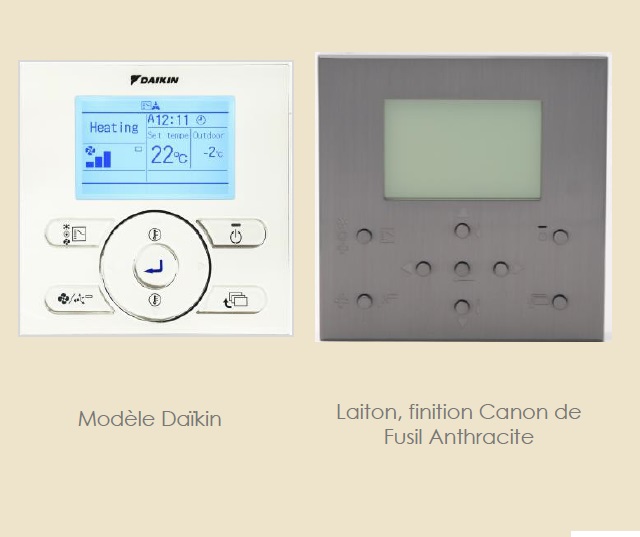 Contact
Meljac has 2 showrooms
and a network of around 60 authorised dealers worldwide.
COVID-19: situation on 15th January 2021
Dear visitors,
Following the latest government announcements, our showrooms (Paris and Lyon) are adapting their opening hours from January 18, 2021, due to the 6:00 p.m. curfew:
However, in order to guarantee the best conditions possible, please try to anticipate your visit by making an appointment.
Monday to Thursday, 8 a.m. to 12:30 p.m. and 2 p.m. to 5 p.m.
Friday 8 a.m. to 12:30 p.m. and 2 p.m. to 4:00 p.m.
You can follow our communications @maisonmeljac on Instagram, Facebook, LinkedIn, Pinterest and Youtube.
Take care and see you soon.
MELJAC team
Close