New Finish!
Meljac adds a new finish to its colour chart: Black Stone Chelsea
Created using the highly skilled French craftsmanship, the Black Stone Chelsea is a dark bronze color, with a matte surface.
The visible brass edge-detail offers an elegant finishing touch to a sleek design that showcases the quality of the plate's core material.
The Black Stone Chelsea finish is a perfect fit for both contemporary and traditional interiors. With this new finish, lighting controls, outlet plates and other electrical accessories become an integral part of any interior design scheme, above and beyond their function.
With this new addition, the MELJAC colour chart now contains a choice of 30 finishes.
Sample plate available in the sample box of 30 standard finishes
Available for the Classique, Ellipse and Damier collections
Customizable with engraving or screen-printed words, symbols, pictograms, etc.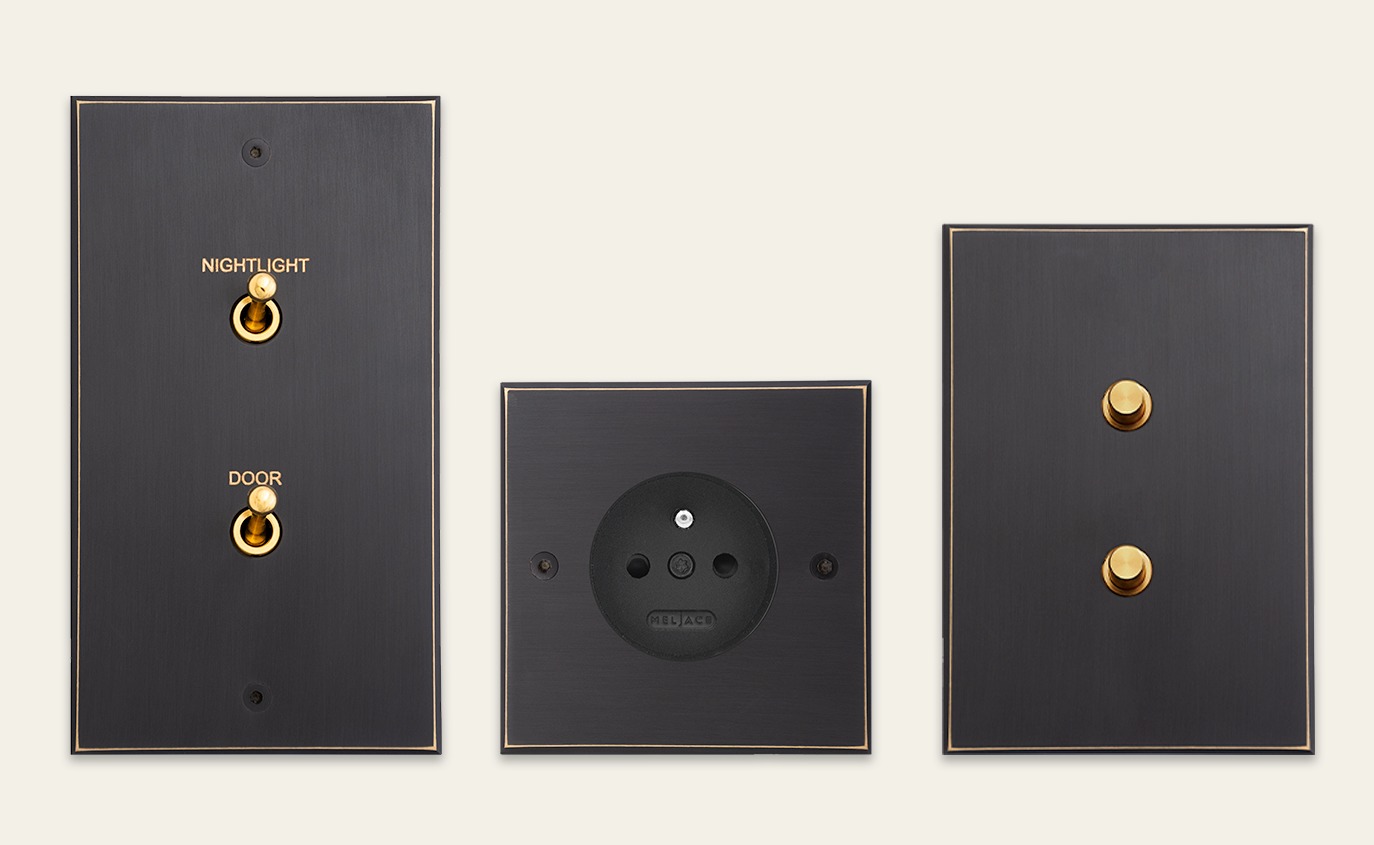 Contact
Meljac has 2 showrooms
and a network of around sixty authorized dealers worldwide.