"Par Excellence" exhibition
MELJAC participates in the "Par Excellence" exhibition at Ateliers Lison de Caunes
MELJAC is presenting a unique model of its Totem brass multi-outlet, covered in straw marquetry by Ateliers Lison de Caunes, as part of a unique scenography showcasing the creations of the nine partners in the "Par Excellence" collective for the first time in France.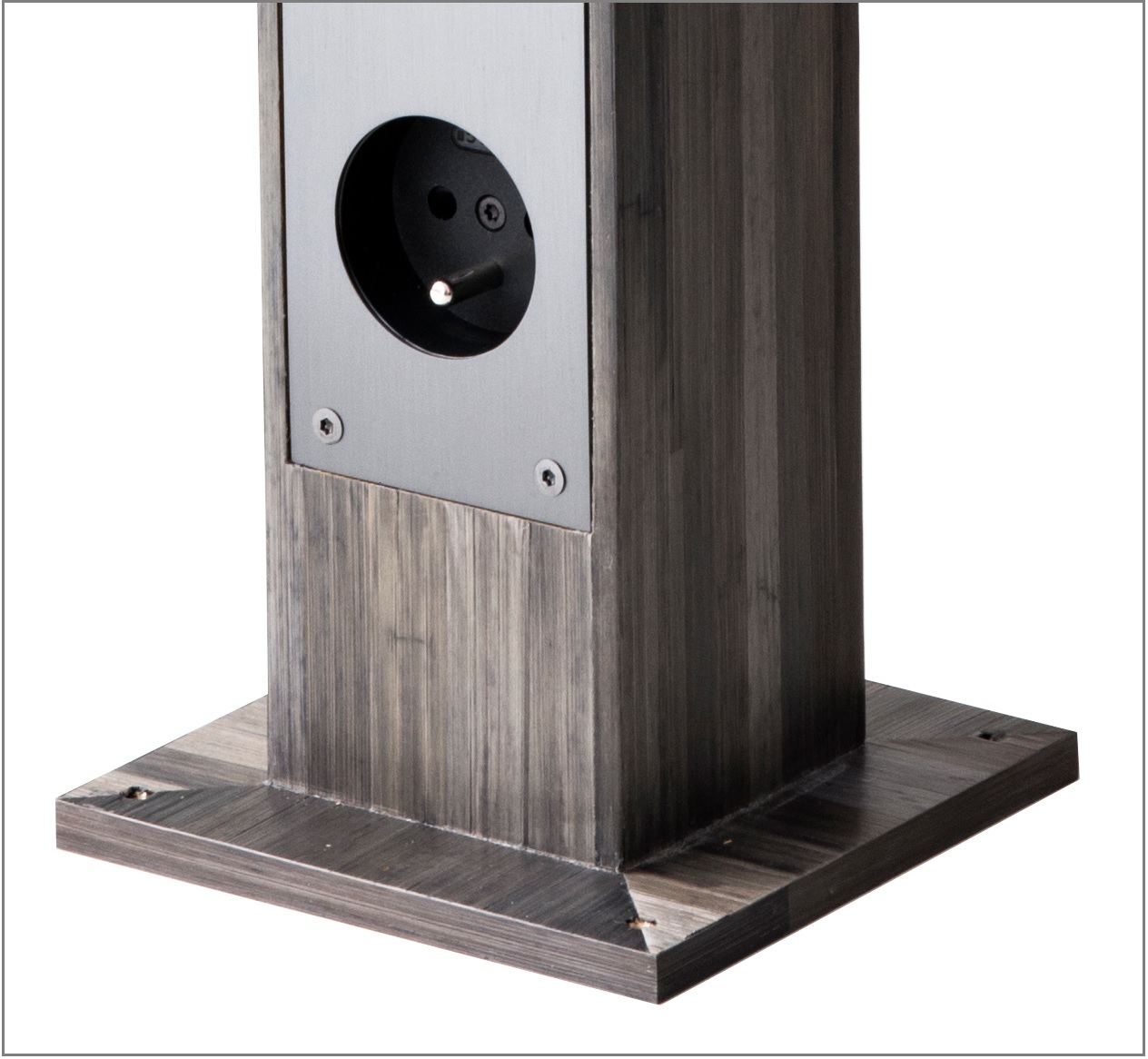 Celebrating French know-how
In the window display at Ateliers Lison de Caunes, the Parisian showroom "Par Excellence", which features the work of a collective of French artisans, has designed a unique installation to display the bespoke creations of its nine crafthouses.
MELJAC has produced a brass multi-outlet for the occasion, the Totem, covered with straw marquetry by Ateliers Lison de Caunes, as well as brass switches from the Damier collection with a Sanded Grey Gunmetal finish and custom engravings.
"Par Excellence" showroom – Ateliers Lison de Caunes – 20 rue Mayet – 75006 Paris, France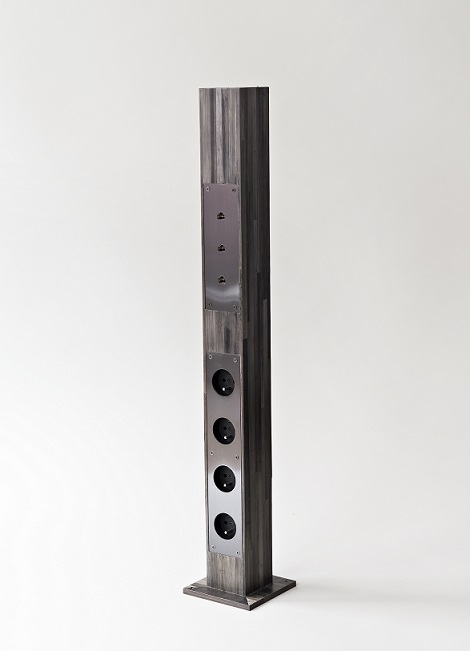 The Totem, an elegant multi-outlet
Made in France, the Totem is the result of skilled craftsmanship applied at each stage of the production process: brass machining, polishing, surface treatment, baths and rinses, brushing, varnishing and assembly. The multi-outlet is fully customisable with engravings and combinations of different mechanisms. It can be produced with a choice of 30 different hand-applied brass finishes.
The floor-mounted Totem is particularly elegant, with a functional vertical design that is ideally suited to high-end and luxury hotel receptions or offices and workplaces.
Damier switches, a sleek design
The brass Damier collection features straight-edged plates with square buttons. The elegant clean lines showcase the quality of the material. With virtually unlimited possibilities for customisation (engraved or screen-printed words, symbols, pictograms, motifs, etc.), the Damier collection meets the growing demand for bespoke products.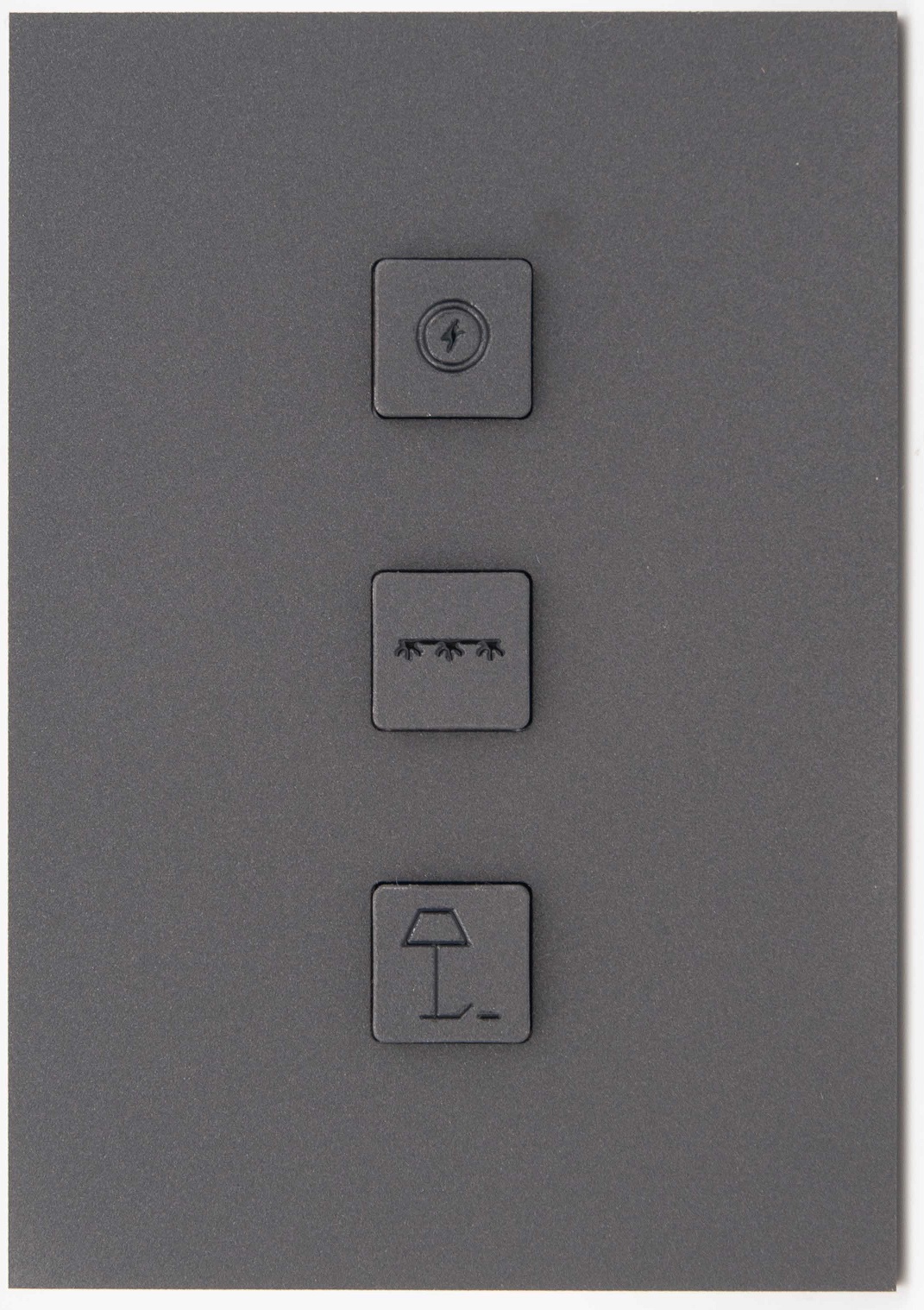 Contact
Meljac has 2 showrooms
and a network of around sixty authorized dealers worldwide.