Cannelée collection
A new collection with a distinctive, striated surface
Meljac has developed a new collection made from solid brass with a distinctive, striated surface. This innovation for 2018, which is unique anywhere in the marketplace, is the product of a partnership with the architect, Jean-Michel WILMOTTE.
Featuring the brand new JMA rocker switch, the Cannelée range once again demonstrates the brand's expertise and the quality that can be achieved by French manufacturing.
A sensuous, designer collection
The Cannelée collection innovates with a surface made from 6,5 mm-thick, solid brass to create a striated surface with regular grooved channels. The hand-finished patina creates a reflective effect that varies with the ambient light.
Developed using Meljac's own expertise, a Entreprise du Patrimoine Vivant labelled, this collection has been produced with a range of high-performance digital tools as well as the irreplaceable involvement of the human hand.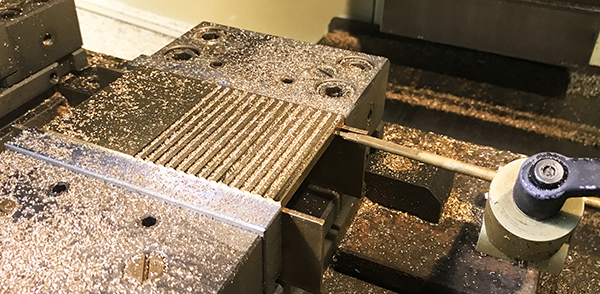 Mechanical options: JMA, Ellipse, Seattle levers, push buttons, sockets (high and low voltage), reading lamps, etc.
Plating available in a choice of finishes and RAL colour codes
Lever colour can be chosen from a range of Meljac shades
Optional customisation with stencilled or engraved designs (words, symbols or graphic icons) and/or backlighting
Dimensions: multiple possible sizes
Adapts to fit standard housings in 80×80mm, 80×151mm and 80×222mm formats
Contact
Meljac has 2 showrooms and a network of 63 authorised dealers worldwide.