Plexiglass
MELJAC goes transparent with plexiglass
MELJAC provides a solution that makes electrical equipment invisible. In order to meet the demand for tailor-made products combined with a desire for discretion, the brand applies its know-how to offer this special requirement.
Renowned for adapting its products to the expectations of its customers, MELJAC allows the beauty of a wall covering to take pride of place while adding refined personalisation.
Download the press release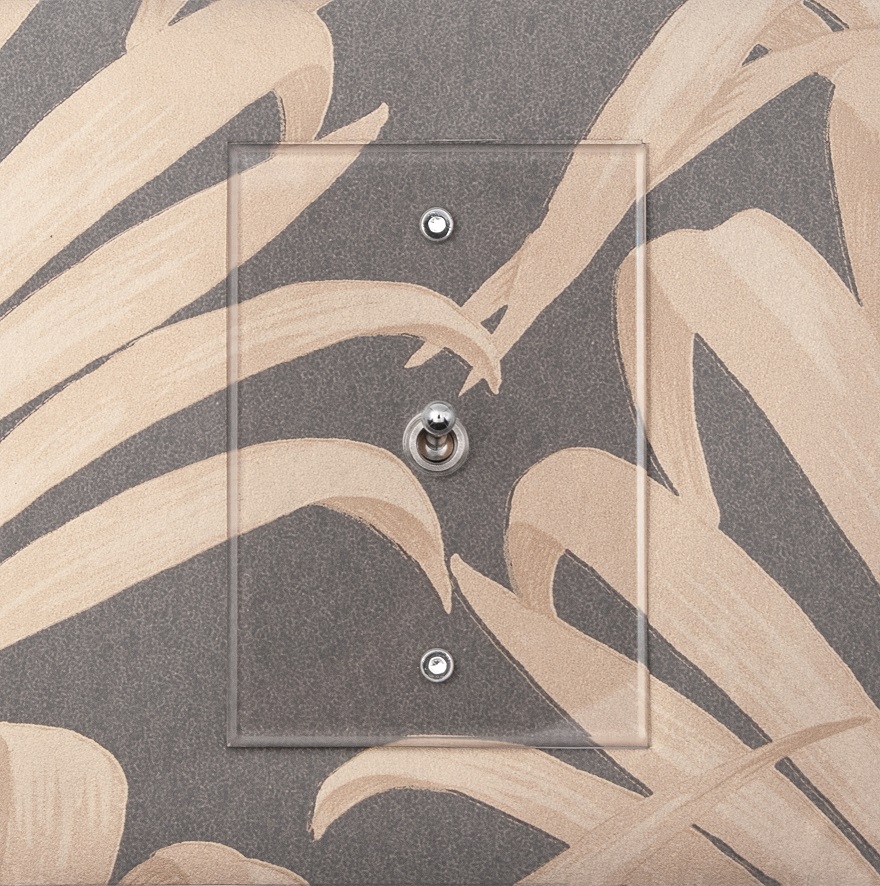 115x80x3mm
Switches and wallpaper make a lovely combination
MELJAC offers an alternative solution to glass, meeting for example the needs of many hotels. Thanks to the plexiglass and backplate system, the switches and sockets blend in with the décor, with no visual interruption.
All toggles in the MELJAC collections are adaptable to this 3 mm thick material.
Customisable models: engravings of words, silkscreen, symbols, pictograms, etc.
 All formats possible
Leslie Béraud
l.beraud@meljac.com
Tel : +33 (0)1 71 37 24 00
Contact
Meljac has 2 showrooms
and a network of around 60 authorised dealers worldwide.
Dear visitors,
During this current period, MELJAC remain vigilant and adjust its organization to optimize our service, while protecting the health of our staff.
               Paris:                                                                                                                                                 Lyon:
Meeting by appointment favored (01 40 61 08 43)                                                       Meeting by appointment favored (04 78 38 37 72)
                                   export@meljac.com                                                                                                                       lyon@meljac.com
                   From Monday to Thursday, 8:30 am-12:30 pm and 2 pm to 5:30 pm                                                  From Monday to Thursday, 9 am-1 pm and 2 pm to 6 pm
     Friday 8:30 am – 12:30 pm and 2 pm – 5 pm                                                                                           Friday 9 am – 1 pm and 2 pm – 5 pm
We invite you to follow our communications on Instagram, Facebook, LinkedIn, Pinterest and Youtube by keying @maisonmeljac.
Take great care of yourself and see you soon.
The MELJAC Team
Close