Mini LED recessed downlights
MELJAC presents its mini LED recessed downlights
MELJAC has developed two new recessed downlight models, round or square, in solid brass, for false ceilings. They are available in the brand's 30 finishes and blend perfectly with all MELJAC electrical fittings, from light switches to reading lamps and thermostats.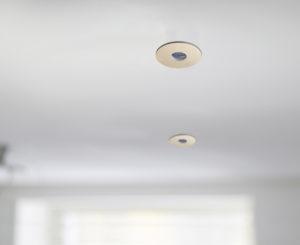 Download the press release
Elegant downlights with easy installation
MELJAC's new downlights match all the brand's brass ranges, and they are simple to install – the transformer is positioned in the false ceiling and the brass plate clips directly onto the light. With a protection rating of IP54, they can be installed in bathrooms and kitchens as well as corridors and bedrooms. Clients can choose between direct or asymmetric LED light distribution and warm or cool white. The two models come with a black or white interior.
Formats: Ø58mm, 58x58mm (3mm thick)
Direct or asymmetric LED lighting
Light colour: warm white (2,700K) or cool white (4,000K)
Power: 230V – 5W
Beam angle: 24°
Straight edges, screwless
Protection rating: IP54 Class II
Leslie Béraud
l.beraud@meljac.com
Tel : +33 (0)1 71 37 24 00
×
Contact
Meljac has 2 showrooms
and a network of around 60 authorised dealers worldwide.