Warm up your home with Bronze Medaille Clair
MELJAC gives prominence to the Bronze Medaille Clair finish in its range of brass and bronze options.
Through in-house finishing expertise, it gives a warm touch thanks to the light bronze material touched with restrained brushing.
The surface treatment on the plates are done by hand, fitting with Meljac's reputation for products made-in-France of the highest quality.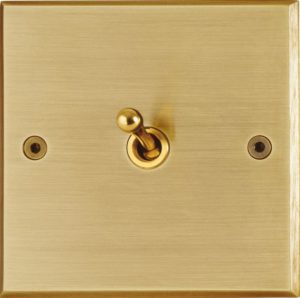 Download the press release
A finish that sets off delicate interiors
The Bronze Medaille Clair finish goes just as well with modern as with traditional decors. Designed not only for your living spaces, it also integrates beautifully where there is running water (kitchens and bathrooms, etc.).
MELJAC gives lighting controls and electrical outlets plates a truly aesthetic appeal designed down to the smallest details. In this way they become a key feature in the creation of the charm of any setting beyond their functional aspect.
This fine color is also available with matt varnish for a less lustrous finish.
MELJAC has 25 other colors available, all of them achieved using the same craftsmanship necessary for a quality product.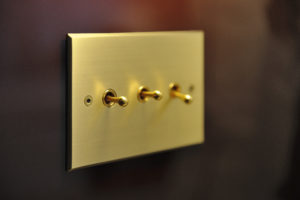 Leslie Béraud
l.beraud@meljac.com
Tel : +33 (0)1 71 37 24 00
Contact
Meljac has 2 showrooms
and a network of around 60 authorised dealers worldwide.
Dear visitors,
The whole MELJAC team is happy to have you back!
We are doing everything to resume normal activity as well as reaching maximum production capacity, while preserving the protection and health of our employees.
Our Paris showroom reopens with reduced staff, making an appointment is therefore preferred (call 01 40 61 08 43) to avoid waiting.
Lyon showroom is only open by appointment (call 06 88 76 17 07).
Your usual contacts can be reached by email, you can also contact us via france@meljac.com, export@meljac.com and lyon@meljac.com.
We also invite you to follow our communications on Instagram, Facebook, LinkedIn, Pinterest and Youtube by keying @maisonmeljac.
Take great care of yourself and see you soon.
The MELJAC Team
Close