Architect@Work Paris : Tournaire collection
MELJAC presents its new bronze (brass) collection, the result of a collaboration with the jewellery creator Maison Tournaire.
With 5 models with the jeweller's iconic motifs including 3 of them which can be adorned with precious stones, this range pushes the boundaries of interior design and genuine works of art that conceal functional objects.
Stand 167 – 22-23/09/22 in Paris Event Center – www.paris.architectatwork.fr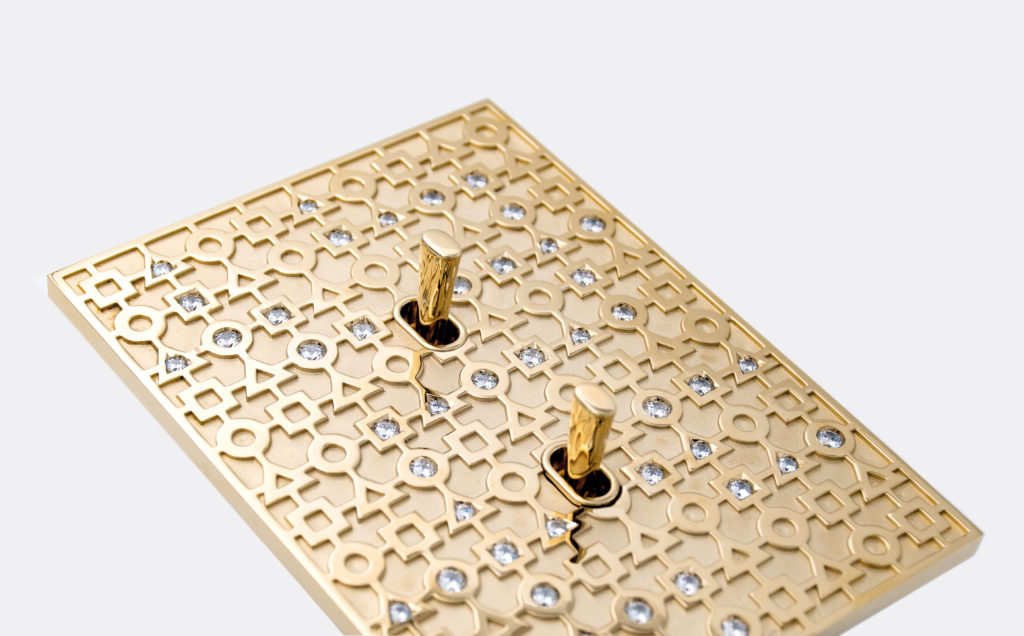 Download the press release
Unparalleled expertise, endless potential for customisation
The partnership between the two French creators also offers endless opportunities for bespoke designs thanks to the unique combination of their respective expertise. The renowned quality of Meljac's luxury models naturally complements the state-of-the-art techniques of Maison Tournaire such as 3D modelling and lost wax casting. These techniques can be applied to produce any number of bespoke finishes, from the most subtle to the most extravagant, with complex shapes, rare metals, precious stones and any motifs available on request, achieving an unprecedented level of detail.
Each Meljac X Tournaire Décor switch is an eye-catching work of art that perfectly captures the spirit of its surroundings.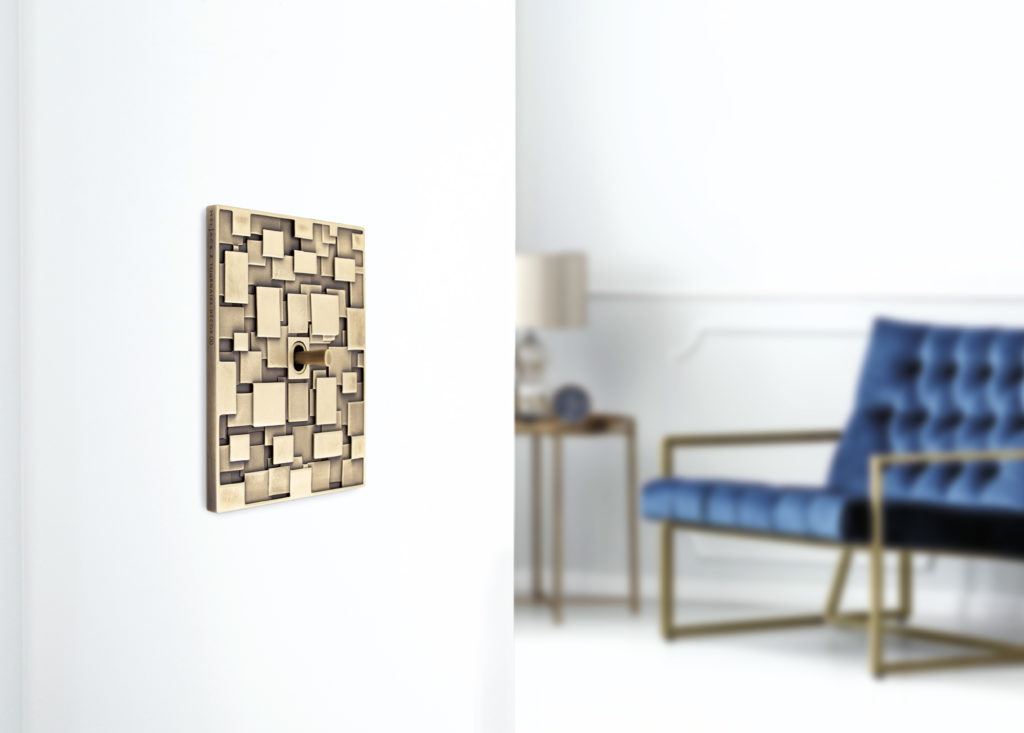 Bringing the art of jewellery to interiors
Three "high jewellery" switch models have been created, each drawing on the respective expertise of Maison Tournaire and Meljac. Adorned with more than 10 carats of diamonds for the "Alchimie" model, 5 carats of sapphires for the "Bas relief" model and 3 carats of sapphires and 1 carat of diamonds for the "Engrenages" model, these are the most exquisite switches in the world, bringing a uniquely dazzling touch to the most prestigious interiors.
3 toggle designs: Ellipse, Seattle ou JMA
Thickness brass: 6 mm
Size (for MELJAC backbox): 85×115 mm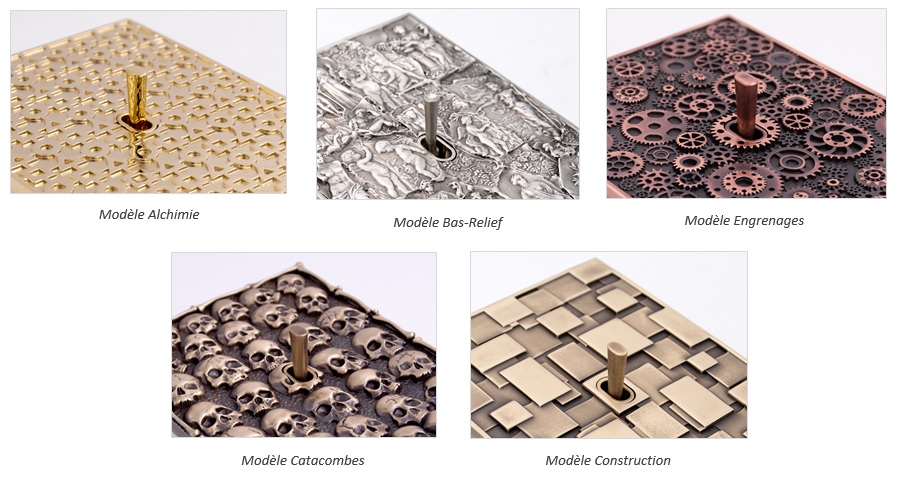 Leslie Béraud
l.beraud@meljac.com
Tel : +33 (0)1 71 37 24 00
×
Contact
Meljac has 2 showrooms
and a network of around sixty authorized dealers worldwide.