Grand Powers Hôtel 5*
MELJAC signs the five star Grand Powers hotel
The five star Grand Powers Hotel in Paris has chosen MELJAC for its high end electrical appliances. The plugs, switches (some with engravings) and badge readers are al l made of solid brass and hand burnished, and they effortlessly find their place within the 50 rooms and suites of the warm and understated Grand Powers hotel.
The brand, which can already be seen in many renowned hotels around the world, caught the eye o f the architect responsible for the renovation project, thanks to the quality and aesthetics of its French made Classic collection.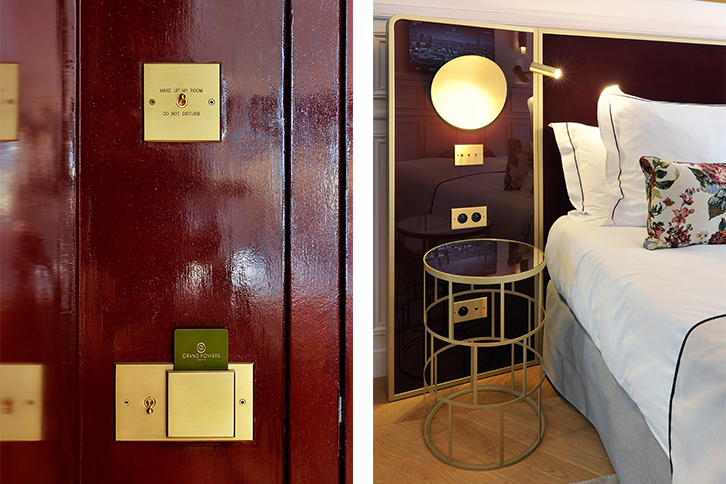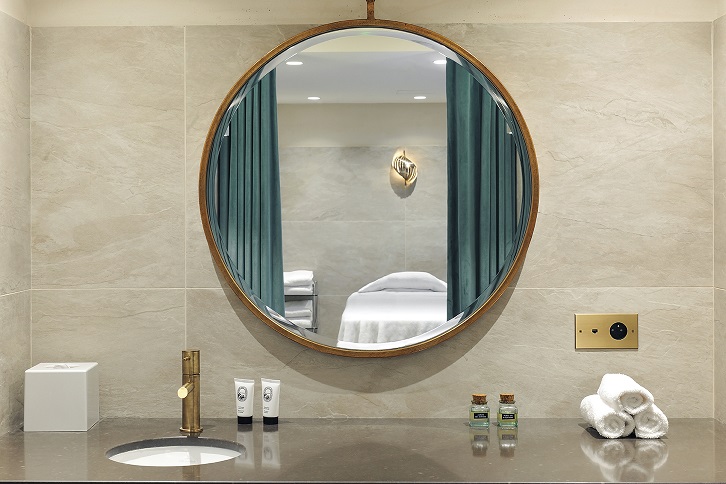 Fine details of a sophisticated décor
The five star Grand Powers Paris has chosen MELJAC creations for the prestigi ous materials and the quality and precision of work ensured by the hand burnished finishings.
MELJAC has equipped the entire hotel with its Bronze Médaille Clair brass collection.
Located in the heart of the Parisian Golden Triangle for 100 years, the Grand Powers hotel has been transformed to highlight heritage whilst equally embracing modernity and
elegance. MELJAC products add to the desired combination of originality and modernity.
Architecture Agency: Artefakt
Electrician: Sodelect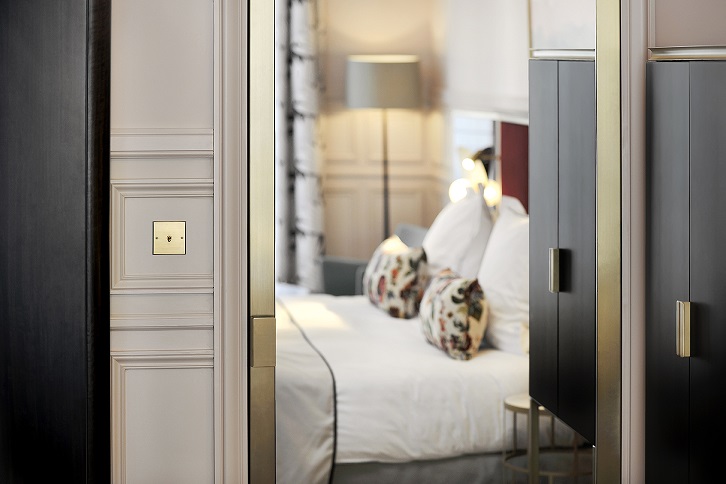 Contact
Meljac has 2 showrooms
and a network of around 60 authorised dealers worldwide.